Canadian Study Permit - MS in Canada
The Canadian study permit allows students from other countries to study at the Designated Learning Institutions (DLI) in Canada. Most international students have to apply for a study permit to study in the maple country. This document is to be applied for, before you travel to Canada.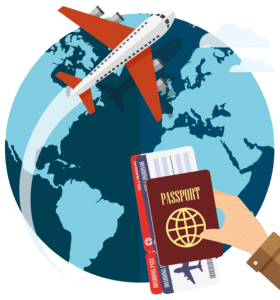 Typical Fee: CAN $150 (+ CAN $85 for Biometric Scanning) (as of January 2020)
Typical Time taken for the procedure: About 1-2 months
Duration of Stay with The Study Permit
You will need the below documents while applying for a Canadian Study Permit.
Prerequisites of Online Application
How to Apply - Online Application
Get more important information on their official website.
Are your ready for Canada in 2020?