With its progressive and peaceful government, universal healthcare and world-class universities, there is no doubt why international students choose Canada as their study destination. However, studying in a developed country like Canada could be an expensive affair. In this blog, we have covered different factors that contribute to the overall cost of living in Canada for international students. Estimating the cost of living in Canada is essential for international students to arrange for financial support to live and study in Canada.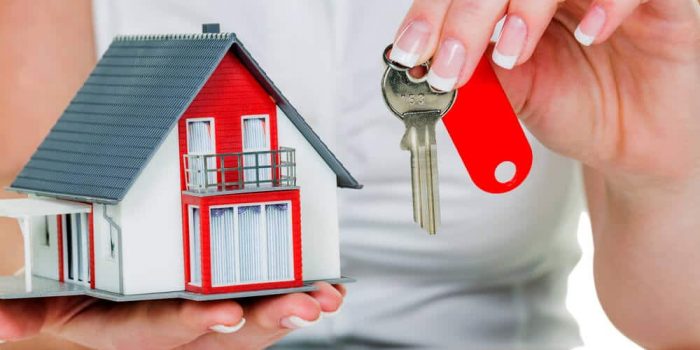 Your tuition fee contributes majorly to your overall cost of living in Canada. The tuition fee of your master's degree is determined by the program you choose to study. While most graduate programs would cost you anywhere between CA$15,000 to 23,000, graduate programs like MBA would cost you twice the average of other programs.
| Program | Average cost |
| --- | --- |
| Graduate | CA$15,000- CA$23,000 |
| executive MBA | CA$66,665 |
| Regular MBAs | CA$38,950 |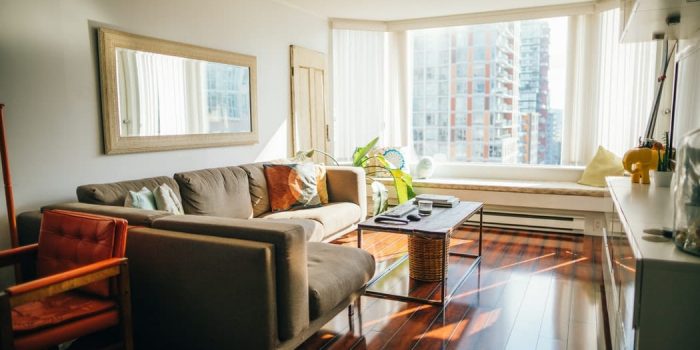 After your tuition fees, your accommodation cost is one of the major contributors for your overall cost of living in Canada. Canada is a developed country and is the 11th largest economy in the world. As a developed nation, it is expected to have a higher rental cost for accommodation. However, international students have several on-campus and off-campus accommodation options to choose from such as hostels, homestays, dormitories and apartments. The following are some of the examples of the same:
| Accommodation Type | Cost |
| --- | --- |
| Hostel | CA$50 to 200/ night |
| Homestay | CA$400 - 800 / month |
| Dormitory | CA$3,000 to 7,500/ year |
| Rented Apartment | CA$800 to 2,200/ month |
International students who wish to live an independent life can choose to rent an apartment for themselves or share it with their friends. The average monthly rent for an apartment is CA$990.
Average lease costs for a two-bedroom apartment at different locations in Canada are outlined below :
| Location | Two-bedroom apartment lease |
| --- | --- |
| Toronto | CA$2,252 |
| Ottawa | CA$1,201 |
| Hamilton | CA$1,037 |
| Windsor | CA$852 |
Food is not very economical in Canada; however, it is less expensive than most study destinations around the world. Based on a report by the national bank, the average cost that a person spends on groceries in Canada is CA$283.60. An average meal in a decent Canadian restaurant may cost you anywhere between CA$10- $20. As an international student, you would most likely be cooking on your own, which will be lighter on your pocket.
In general, the total cost spends on groceries each year is CA$12000. Food expenses largely depends on your eating habits as well.
Commuting Expenses/Miscellaneous
Your travel expense depends on the distance between your residency and your university. There are several means of transportation to get around in Canada such as trains, local buses, trams, subways or bicycle. While choosing a transport, always choose the one that is most readily available and affordable. You can hire a taxi or rent a car occasionally depending on your need. According to the National bank, the average cost spent on public transportation is CA$176.25.
Here is an article on commuting options available in Canada :
It is mandatory for international students to buy healthcare coverage before they arrive or immediately after they have arrived in Canada. In Canada, you have the option of choosing public or private insurance; however, public health insurance is provisional, and you will have to check for specific terms and conditions. International students choose for private health insurance.
The cost of your private health insurance will vary depending on the provider and package you choose. On average, basic health insurance in Canada will cost you nearly CA$600.
3. Other Expenses (if any)
Miscellaneous and unforeseen expenses also contribute to your cost of living in Canada. Some of the predictable expenses are listed below.
This category includes all your notebooks and textbooks. As textbooks are needed for reference, and it is not always possible to carry your books from your home country, you have to purchase them after you arrive in Canada. On the other hand, if you prefer a softcopy over hardcopy, then this will not be an issue. However, you have to make sure you have a genuine copy of the books that you are using and not a counterfeit one, to avoid any issues with the law.
On average, the amount of money you spend on books will be CA$800 or less, depending on your course requirement.
In today's world, the internet has become as essential as food and shelter, and everything from finding your accommodation to talking to your family is done via the internet. Therefore, it is necessary to get an internet connection as soon as you arrive in Canada.
Some of the popular internet providers are Freedom Mobile with data packages ranging between CA$15-$100 /month, SaskTel with data packages ranging CA$90-$125 and more.
Besides this, some students might even want to invest in a new mobile phone when they come to Canada. A decent mobile phone in Canada might cost you around CA$500-CA$550.
Your life in Canada cannot be restricted to college and your books. You may want to occasionally go out and splurge a little on activities such as playing sports or watching a movie. A Cineplex movie ticket in Canada will cost you CA$10.99 – $12.99.
Canada is a cold country, even the summers in Canada range between 15°C-35°C (59°F-95°F), which is just moderate if you are from a tropical country. Therefore, you will have to have to invest in winter clothes along with your usual clothes.
According to transferwise.com, the monthly average cost of living in Canada for an international student is between $675 and $879.95 (CA$857.5- CA$1112.45) excluding the tuition fees and rent. However, this is just an estimate and may vary depending on your location and lifestyle. Knowing the cumulative cost of living in Canada could be of great help, especially for international students who need to arrange for educational funds to support themselves during their stay in Canada.
Learn about internship opportunities in Canada for international students by visiting the link below.