Public transportation in Canada is safe, efficient and well-connected. As an international student, you have the option of taking public transport, cycling or walking to your college, depending on where you live. Canada has multiple modes of public transportation like buses, trains, subways and light-rail trains. There are student discounts that you can avail while using these public transports, making it easy for getting around Canada.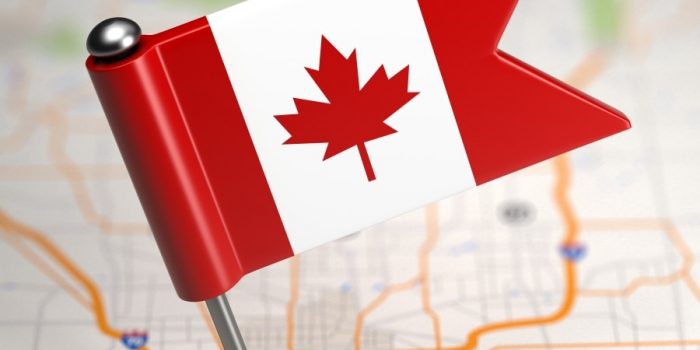 Local Transport Options for Getting Around Canada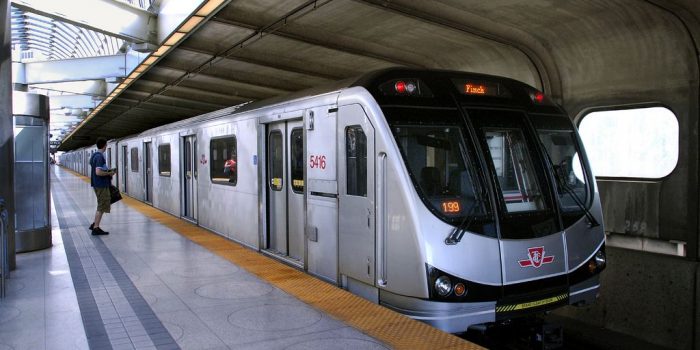 Let us take a look at different transportation options available in Canada.
Buses are the most commonly used mode of transport in Canadian cities. Toronto has the largest network of buses with 138 routes.
When the road gets overcrowded, get underground! Subway is also very popular for local commute. It was first introduced in the city of Toronto. Currently, Montreal, Edmonton, Calgary, Vancouver and Ottawa have underground Rapid Transit Systems.
These trains are mainly for commuters who travel from the periphery of the city to the centre. As a student, these trains might not be of use to you on a regular basis, but you can ride them when you wish to visit some towns around where you live.
Biking is the greenest and the healthiest way to commute to your university. Many universities encourage their students to bike by mobilising several drives and having bike-share programs that allow students to use a bike without actually having to buy one.
Taxis are available in all the major cities in Canada. Most of the cities have at least three prominent taxi companies, so you need to familiarise yourself with the different options. Metered fares are decided and regulated by the local authorities and are non-negotiable.
Public Transport in Popular Student Cities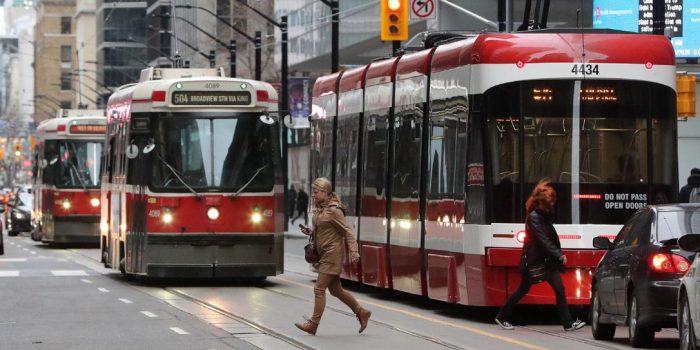 Source : University Magazine
Most of the Premier universities are located around Montreal, Toronto and Vancouver. Let us take a look at the public transport options in these cities.
The public transport in the Toronto area is handled by the Toronto Transit Commission (TTC). The city has a combination of buses, subway and streetcars. You can use a combination of bus, subway and street cars to complete a trip without paying separately. You just need to collect a free transfer ticket from the red machine dispensers on the subway stations or the bus drivers. You don't need to worry about transfer tickets if you have a pass.
Buses in Toronto have several routes serving different purposes. The services available are :
The Toronto subway has three lines :
Toronto is the only city in Canada where streetcars are still operational. The city has eleven streetcar routes and sees high ridership during peak hours. Their routes are concentrated in the downtown core, and their tracks share the road with car traffic.
This is a discounted monthly pass for students that will allow unlimited travel on buses, subways and streetcars all month long. You need to present your post-secondary photo id to get this pass.
Presto is an electronic payment system with which you can pay for all local transit in the Greater Toronto and Hamilton Area (GTHA). This card eliminates the need for any kind of tokens, passes, tickets or cash. All you need to do is buy a PRESTO card from designated locations or online and set your fare type on your card. You must present your TTC post-secondary photo identification card to set your PRESTO card to your post-secondary student card.
To get complete details of public transport service in the Toronto area, visit:
The public transport system in Montreal is operated by the Société de transport de Montréal (STM ). It handles the bus and subway network in this area.
Bus service in Montreal is very efficient. There are many types of buses plying for your ease and convenience.
The subway network in Montreal has four lines that traverse the city and cover all the areas comprehensively. The subway operates between 5:30 a.m. and 1 a.m. (1:30 a.m. on Saturdays). So you can basically travel at any time of the day. The wait time between trains is 8 minutes normally and 3 minutes during peak hours.
Please note that the tickets can be purchased in every metro station but not on the buses. You must hold on to your ticket if you want to transfer from metro to bus and vice versa.
Just like the PRESTO card in Toronto, Montreal has an OPUS card. It is a smart card on which you can charge your STM fares. As a student, you can avail 40% discount on your monthly pass by using a student OPUS card. You can apply for your OPOS card online, by mail, at designated venues or through your university's portal (if they offer that service).
To get complete details of public transport service in the Montreal area, visit :
Translink is the regional transport authority in Vancouver that operates buses, the SkyTrain, the SeaBus and the west coast express commuter trains.
Buses in Vancouver run between 5 a.m. and 1 a.m. at a high frequency and night buses run at a reduced frequency after that. Additionally, there are trolleys and Community shuttles to connect various hubs, bus and train stations.
Compass is the reloadable fare card that can be used to pay for your rides on all modes of public transport in Vancouver. You can even buy a compass wristband and load your fare. This is definitely a cool option for students.
To get complete details of public transport service in the Vancouver area, visit :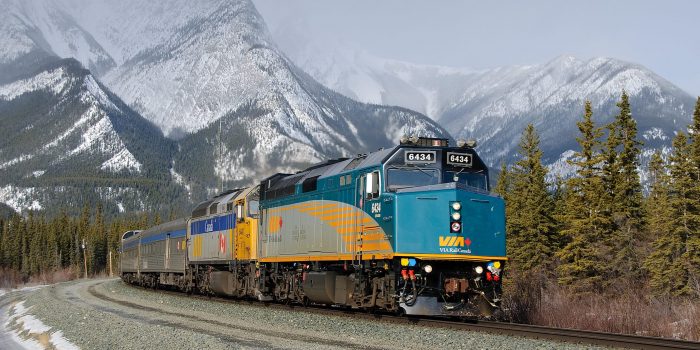 As an international student, you are likely to explore Canada during your semester breaks. You have plenty of options to choose from, when you wish to traverse the beautiful country.
GO Transit is the widely used railway system in the southern part of the Ontario province for getting around Canada. It connects several cities in the Greater Toronto Area Like Woodbridge, Mississauga and Oakville. Please note that GO Transit is not a part of TTC and you require a separate ticket to ride these trains. Students of some universities like the University of Toronto can get tickets at a discounted rate by having a GO Transit Student ID.
You can scale the entire country from the easternmost part to the westernmost in the national trains operated by VIA Rail. Be aware that even though train rides are fun, they take a long time to travel from one city to another as Canada is a vast country. To get information about train travel for getting around Canada, visit: 
Canada has a very extensive bus network, connecting major cities in Canada and even in the US. There are both regional and national operators handling bus services across the country. Buses are the cheapest and the easiest options for getting around Canada.
As an international student, using public transport is the best way for getting around Canada. It is safe, and you get generous discounts. We have given you details about the various public transport options available and have also discussed the public transit system in Toronto, Montreal and Vancouver in detail. Make sure you visit the website of the transport authority in your area and plan your travel well in advance.
To know about the accommodation options for international students in Canada, read :