How To Choose The Best University in Canada
You would need to invest a good amount of time and efforts on researching for choosing the right university in Canada for your Master's degree. In this article, we have outlined a few tips to help you pick the right university in Canada for your Master's program.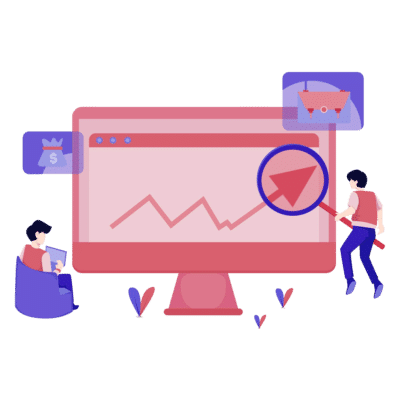 Universities are ranked all around the world in two different ways. Firstly, institutions are rated on their overall performance – the research outcome, research excellence, facilities available etc. Institutions are also ranked on the subjects they are known to excel in. Some colleges might be known for their brilliance in STEM Education, while some might be globally acclaimed for their work in the domain of philosophy. It depends on which ranking you want to consider. To find the best university in Canada for your master's degree, you can check the world ranking systems.
2. Types of Higher Education Institutions in Canada
You will mainly find Universities, Community Colleges and Technical, Applied Arts or Applied Science Schools in Canada. These institutions may be Public, Private or be pertaining to Liberal Arts.
Liberal Arts Colleges are institutions with a chief emphasis on the undergraduate education in the liberal arts. These courses are usually interdisciplinary, offering subjects like humanities, social, natural and formal sciences. These institutions can be either public ones or private.
Public institutions receive funding from provincial, territorial or the federal government. They do charge students for the tuitions, and accept private funds as well. Their admission requirements might either be province-dependent, or they can have their own individual campus prerequisites as well. These institutions are managed by an office of members elected/appointed in association to the public authority. They have large departments with numerous degree programs, from associate degrees to the doctoral programs. Faculty research grants are important to these institutions and offer many practical research opportunities to the incoming students. These institutions are generally less expensive than the private institutions.
Private institutions do not receive any funding; hence their tuition fees are a little bit more expensive when compared to the public ones. They also receive private funding through the donations they get from wealthy alumni as well as faculty research grants.
3. Admission Intakes and Course Requirements
Canadian universities offer not two, but three admission intakes in a year.
The Fall semester is the most chosen one by Indian students, beginning in the month of September. If you have missed the September college intake, you can apply for the next one, which is the Winter semester beginning in January. While the Fall and the Winter semesters are the main intakes in Canada, there is a third intake called the Summer Intake. This is offered only by a few colleges and Universities, and the institutions begin their courses in the months of April and May.
The deadlines for the Fall semester applications are anywhere between December to March, whereas for the Winter semester, the applications need to be submitted by September (or November in some institutions). The summer intake requires students to submit applications by February at the latest.
This is a really important requirement before you decide to apply for any university in Canada for a master's program. Go through the course curriculum of the course which you plan on pursuing. Check the faculty's research field, the distribution of credits, specializations offered, alignment with your Undergraduate degree and other things like Apprenticeships and the Master thesis/coursework to get your Masters' degree. Make sure that the course program syllabus aligns with your professional interests. Cross out all the courses which do not catch your eye.
5. Other Influencing Factors
One smart thing to do is to get in touch with the alumni of the Universities you are interested in or the people who are currently studying in Canada. Inquire on the social media groups. Lastly, keep these factors in mind.
We recommend that you pick no more than 5-7 institutions. You can then focus on the shortlisted universities and weigh the pros and cons of each, before freezing on the best university in Canada that fulfils on all the criteria.
Are your ready for Canada in 2020?