Top 7 Universities for Master's in Sustainable Energy Management in Canada
Sustainability and sustainable technologies are the guiding light of the future. Traditional practices of energy production and consumption have left the planet starved and bruised. Along with the global temperatures rising at an alarming rate, the carbon content in the atmosphere has increased substantially, leading to erratic temperatures and weather patterns throughout the world. The increasing demand of the ever-increasing population requires a gradual but quick transformation to clean and renewable energy. So, if you are passionate about developing future-proof engineering solutions and logistics, a master's in sustainable energy will take you a step closer to a flourishing career.
Among the newer solutions for clean technology, renewable energy engineering and management is one. The discipline gives a clear idea of optimising energy production to reduce carbon emission and energy wastage. As a result, students learn about energy efficiency, cost management and climate conservation to make renewable energy a constant fuel source. In the last decade, Canada has slowly burgeoned into a study destination for students worldwide. Apart from offering degrees in a wide variety of disciplines, Canada has also been partnering up with reputed international universities to provide advanced academic and research opportunities. The country has also earned eminence in the research and development of the energy sector. The top universities in Canada are offering master's in sustainable energy.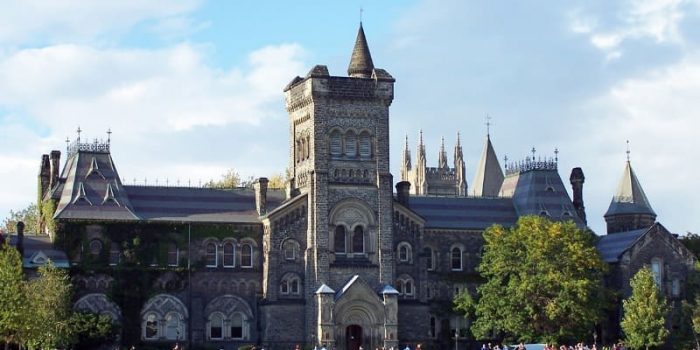 Founded as the King's College in 1827, the University of Toronto is the first higher learning institute in Upper Canada. The university comprises eleven colleges and has over 200 graduate and 700 undergraduate programs to offer to the students. The University of Toronto has the reputation of ranking consistently in the world's best ten public universities and the top university in Canada. It has been receiving the largest annual scientific research funding among all Canadian universities.This master's in sustainable energy can be studied by students from varied backgrounds such as social science, natural science, management science and engineering. The program will train students to integrate social, management and natural sciences knowledge to act towards sustainability and its management.
Master of Science in Sustainability Management (MScSM)
Program duration: 2 years, full-time.
Admission semester: Fall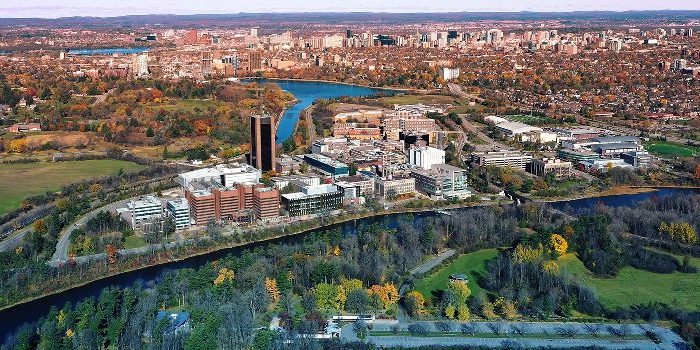 Source: Carleton University
Canada's Capital University, Carleton University, was founded in 1942 by the community to serve the veterans returning from World War II. The university now has achieved excellence in research, teaching and learning with state-of-the-art technologies for students. The university inculcates an entrepreneurial spirit in students and trains them to be industry-ready.Carleton University offers three remarkable courses in sustainable energy. These programs in sustainable energy delves deep into the current challenges and teaches students to drive innovative research to bring forth new technologies and advance the existing ones. Furthermore, the degree course teaches new ways to change consumer behaviour, design new policies and regulatory frameworks according to sustainable needs. Therefore, students will get an interdisciplinary knowledge of sustainability that includes public policy and engineering.
Master of Applied Science, Master of Arts, Master of Engineering in Sustainable Energy
Program duration: 2 years, full-time
Admission semester: Fall (MA, MEng, MASc), Winter (MASc only), Summer (MASc)
3. The University of British Columbia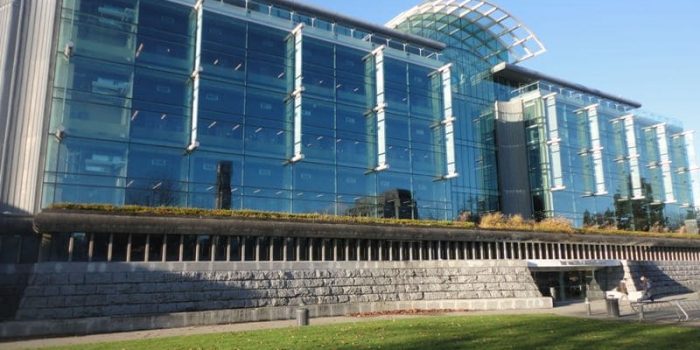 The University of British Columbia is a leading global university for research, teaching and learning. The university consistently finds its place in the list of the world's top 20 public universities and was recently commemorated as the most international university in North America. UBC has constantly pushed its bar higher by embracing innovation and discovery, thereby positioning the university at the core of learning and global engagement.The course is a combination of engineering and business management. The master's in sustainable energy will empower engineers to advance and refurbish the green energy sector. In short, students will be able to increase their knowledge of clean energy systems, storage, distribution networks, sustainable energy efficiency and policy frameworks.
Master of Engineering Leadership in Clean Energy Engineering (MEL)
Program duration: 1 year, full-time
Admission semester: Winter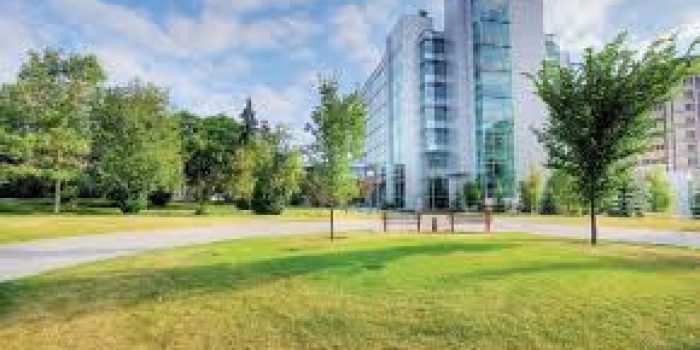 The University of Calgary is one of the top research-intensive universities in Canada. Established in 1944 as a branch of the University of Alberta, the university achieved its autonomous status in 1966. Since then, the university has expanded to 85 research centres and institutes and currently works with federal and provincial research.This master's in sustainable energy is an interdisciplinary program providing a balance of power and environmental management. The program is designed to be relevant to the current demands of the energy sector and includes bits of policymaking, business, environmental management and engineering and law. Thus the students will be fully equipped to take up job roles in the oil and gas, clean energy, government institutions and environmental consultation.
Master of Science (M.Sc.) in Sustainable Energy Development
Program Duration: 1 year 4 months, full-time
Admission Semester: May
5. University of Waterloo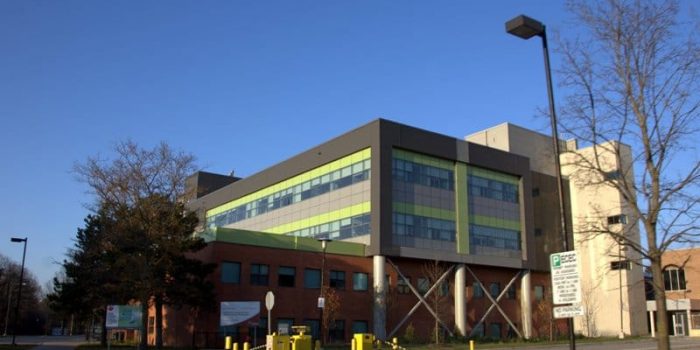 Established in 1957, the University of Waterloo was one of the first universities to give access to advanced computers to undergraduate students. According to a national survey conducted by Maclean magazine, the university is famed to be the best for career preparation. Besides, the University of Waterloo has more than 100 undergraduate courses and 190 graduate programs for both national and international students. Moreover, it is situated in the country's technology hub, which gives the students opportunities to indulge in work-based learning.This degree course is designed to make future environmental leaders. The program will teach students the required research skills, strategies, processes and management tools to add the touch of sustainability to businesses, government institutions and third-sector organisations. Therefore, after course completion, the students can opt for careers in academia, public policy and business analytics.
Master of Environmental Studies (MES) in Sustainability Management
Program duration: 2 years, full-time or upto 5 years, part-time.
Admission semester: September
6. Ecole de Technologie Supérieure, Montréal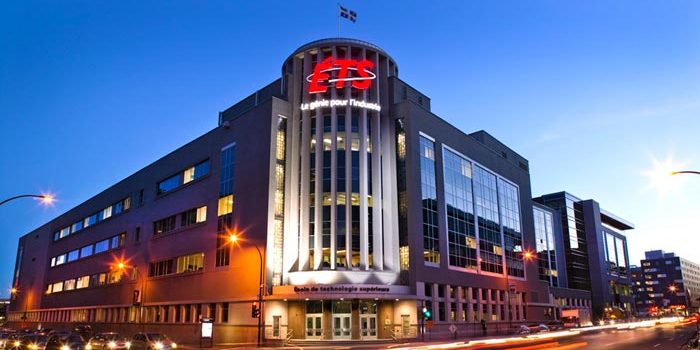 Source: Canadian Engineering Memorial Foundation
The École de Technologie Supérieure is a wing of the Université du Québec network that specializes in engineering and technology transfer. The university has premium applied research and teaching facilities as it readies the future engineers to drive innovation and practical solutions. ÉTS almost forms 25% of all the engineers from the Québec region of Canada. This master's in sustainable energy aims to give students comprehensive technical and scientific knowledge about renewable energy forms. So, expect to gain thorough expertise in the nitty-gritty of wind turbines, hydraulics, geothermal and solar energy. Besides, the course will also introduce the students to the situation and vision of the global energy sector, its socio-economic and geopolitical impacts.
Master of Applied Science (M.A.Sc.) in Renewable Energy and Energy Efficiency
Program duration: 2 years (4 semesters), full-time
Admission semester: Fall, Winter, Summer
7. Simon Fraser University, Burnaby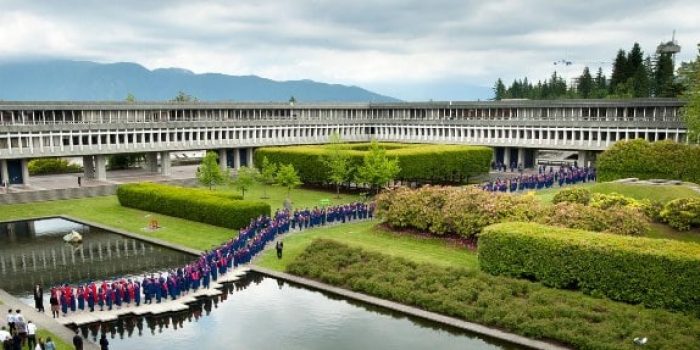 Source: Times Higher Education
Founded in 1965, Simon Fraser University is one of the most reputed universities in Canada. SFU is often considered the country's most community-engaged research university and was the first Canadian university to receive U.S. recognition. The university has been consistently ranking under 50 in 100 global universities graded by Times Higher Education and has been adjudged the top Canadian university for consecutive five years by Maclean's magazine. The master's in sustainable energy is a research-intensive curriculum with a particular emphasis on the M.A.Sc. thesis. The program offers a perfect mix of advanced research and theoretical expertise in sustainable energy engineering. Consequently, students will gain a comprehensive understanding of the tools and methods to design, improve and employ clean, renewable energy technologies to address the current and future energy needs.
Master of Applied Science(M.A.Sc.) in Sustainable Energy Engineering
Program duration: 2 years, full-time
<liAdmission semester: Fall (September), Spring (January), Summer (May).
Sustainable energy is the future of the energy sector. With the climate crisis worsening and threatening all lives on the planet, opting for cleaner sources of power is the way forward. With their top-notch faculty and industry-ready curricula, the universities in Canada are leading the research and development in the energy sector. So, enrol in one of the master's in sustainable energy management courses today and become a future entrepreneur in clean and green energy.To know about the Top 10 Universities for Master's in Business Analytics in Canada, read: