Hello! Bonjour! We at MSInCanada want to help you have a smooth time with the application process for the Canadian Institutions by providing you right guidance at every phase of your application. But where does everything start and what to do next? Let us understand the main 15 steps that you need to follow to start your Masters in Canada successfully!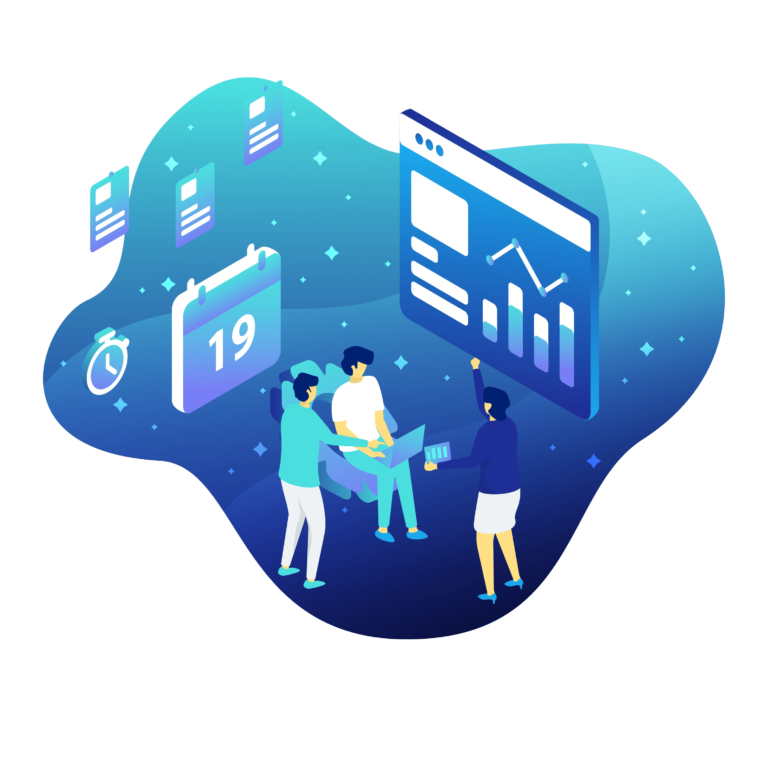 STEP 1: Get your Passport
If you have just begun with the documentation process, your first task is to get the passport. Your passport will serve as your identity proof when you go to Canada for your master's program. Refer this part to learn the entire process of getting an Indian passport.
STEP 2​: Take an English Proficiency Test
If English is not your first language, you may need to demonstrate your English language proficiency for master's programs in Canada. Taking an English language exam (IELTS/TOEFL) may be required. The IELTS is a popular test that is widely accepted by the Canadian Universities. This section will assist you with everything related to your IELTS preparation.
STEP 3​: Attempt the GRE Test
The GRE Exam is considered to be one of the most important criteria for prospective students applying for a Master's degree in Canada. This test needs extensive preparation. This section will brief you more on the GRE Exam and its types.
STEP 4: Get your Bachelor's Transcript & Educational Certificates
The next step of your application process is to get your Bachelor's Transcripts and educational certificates. Canadian universities get thousands of applications every semester. The members of the Admission Committee, thus, do not have ample time to go through each semester marks cards. Therefore, the Bachelor's Transcripts and your educational certificates are a major prerequisite. Read this section to know more.
STEP 5: Prepare the Curriculum Vitae (CV)
Your CV is another important prerequisite listed for Master's admission. You need to create your CV based on the institution and update it with your most current work experience/academic accomplishments. This section will guide you in creating/updating your CV.
STEP 6: Prepare a Statement of Purpose (SOP)​
As it states, the Statement of Purpose mainly puts out the intention with which you are applying to the University. The SOP is perhaps one of the most essential documents for the application. You need to craft this document from scratch. It actually takes a lot of effort and time to write a good SOP. Check out this section for more information.
STEP 7: Collect the Letters of Recommendation (LORs)
A Letter of Recommendation is a positive statement given by your superior/ professor/employer. LORs play a vital role as it expresses your individuality from a third person's point of view. You need to collect about 2-3 LORs from your supervisors (professors, project manager, etc.). Go through this section for more details.
STEP 8: Make a list of Target Universities to apply
It is now time to start shortlisting some institutions based on your profile & preferences. It might take some time to research all the Universities, analyse the program modules, curriculum and see available opportunities. Make sure you have a lot of choices in hand which match your profile and the desired program. Check this section for more details.
STEP 9: Submit Applications to University ​
You have your documents ready and Universities shortlisted. It is now time to start the application process. Most universities ask you to apply online on the admission portal and then send out the hard copies of the documents if chosen. Visit your target university's website and check on the application procedures. Read further into this section to learn more about the process.
STEP 10: Apply for Education Loan
You may have to apply for a study loan to support your stay in Canada, i.e. for your education fee, travel and living expenditures. Once you get the offer letter, you need to apply for the Study Permit. However, for this, you need to submit either your bank statements/loan letter/scholarship offer. Applying for student loans could be a long and confusing process. This section describes the whole process.
STEP 11: Apply for the Canadian Study Permit
You need to apply for a Canadian Study Permit to be able to study in Canada. This is one of the most important procedures, and all documentation regarding this is crucial. This is really important, and proper guidance is required through the process. Read this section for more inputs.
STEP 12: Take the Travel Insurance
We consider this to be an important step. Your travel insurance covers you during your journey to Canada. Check this section for information on travel insurance.
STEP 13: Book your Flight Tickets
If you are not familiar with the flight booking process, check out this page for step-by-step guidance.
STEP 14: Get a Travel Money Card ​
Once you arrive in Canada, looking around for an ATM might be tiring, or it may take a while before you can withdraw money from your Canadian bank account. A Travel Money Card (Prepaid card) will be your friend in such situations. Learn more about Travel cards on this page.
Pack smart and carry all the things that you may need during your stay in Canada. Make sure to say goodbye to your loved ones before you travel. You may not be able to meet them for a while. For help with packing, click on the links below.
Are your ready for Canada in 2020?